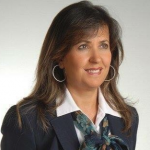 Invitation
Dear Participants,
The Third International Humanities Congress (3rd International Humanities Congress), organized by Izmir Democracy University, Faculty of Arts and Sciences, will be held between 4-6 November 2022. We accept both online and face-to-face oral presentations from invited speakers and participants from Turkey and abroad. The title of the congress is defined as "Independence and Re-establishment within the Framework of Social Sciences". During the congress, which will be held at Izmir Democracy University, national and international participants will present and discuss current information and innovations in their fields in the framework of the congress title.
Bringing together the disciplines of anthropology, archaeology, geography, translation studies, linguistics, literature, philosophy, fine arts, folklore, psychology, art history, sociology and history in the field of human sciences, our congress allows academics working in different fields of expertise to share their knowledge, opinions and analysis. It aims to provide opportunities to evaluate the subject from an interdisciplinary perspective.
In line with this purpose, we shall be honoured to welcome esteemed scholars at our congress. Depending on the request of the participants, the presentations will either be published in the proceedings book as full text (book of abstracts will not be published) or as an international book chapter in 2022.
We hope to welcome you at the III. International Humanities Congress.
Regards
Congress President: Prof. Dr. Bedriye TUNÇSİPER, Rector
and
The Organizing Committee